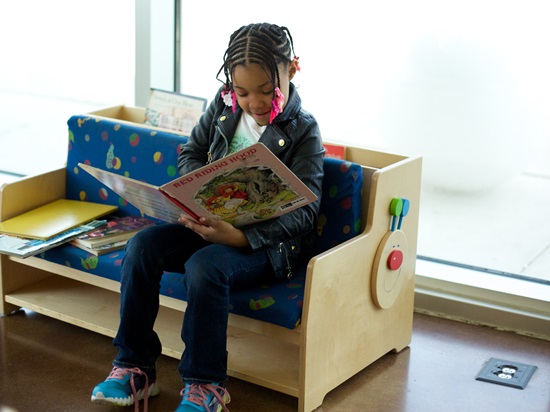 PCC provides free books to young children when they come for well child visits. Books are given to kids aged six months to five years old. Your provider will also help give you tips about reading and helping your child learn to love reading at a young age.
Reach Out and Read is a literacy program of the American Academy of Pediatrics. Reading expands a child's vocabulary. This can help them do well in school! Reading improves grammar and writing skills. It helps them to be independent and confident.
That is why PCC gives books to kids during appointments. Every child from six months to five years old is given a new book at each well-child check-up.
We encourage parents and caregivers to read with their children. You can help them love to read!
If you would like to donate books to Reach Out and Read, please contact us at This email address is being protected from spambots. You need JavaScript enabled to view it..