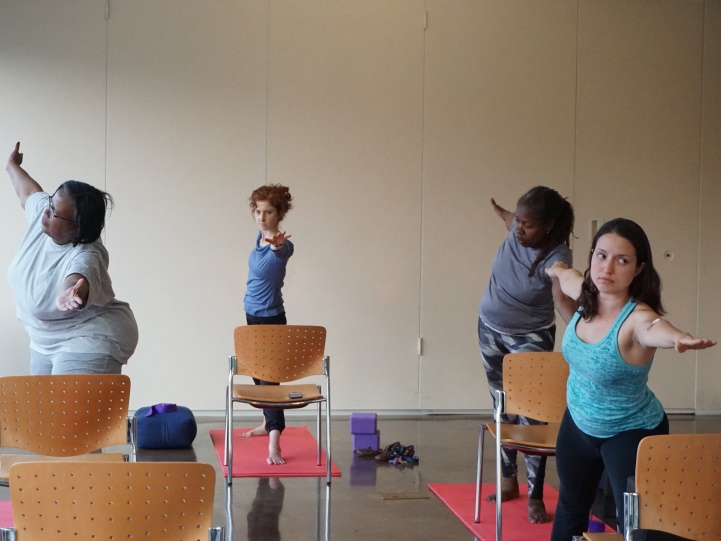 PCC is extremely pleased to partner with YogaCare to provide yoga classes to PCC patients, staff and community members.
Why Yoga?
Yoga is an activity for all ages and bodies that helps to connect the body and is linked to improved physical fitness, increased ability to concentrate, and decreased stress. It is a mind and body practice that combines physical postures, breathing techniques, and meditation or relaxation to promote health and wellness. Many people who practice yoga do so to maintain their health and well-being, improve physical fitness, relieve stress, and enhance their quality of life.
Yoga is identified as a complementary preventative health practice by the National Center for Complementary and Alternative Medicine and the Centers for Disease Control who recommend yoga as a preventative and complementary treatment for overall wellness. Yoga can also aid in the prevention and treatment of specific physical and behavioral health conditions such as diabetes, obesity, hypertension, depression, anxiety, substance use disorders, and pain.
Regular practice can increase positive health behaviors, decrease medical costs, and lead to increased healing potential and healthier communities to promote individual and population health.
Yoga Classes
You can learn yoga from home! Due to the COVID-19 pandemic, YogaCare is teaching yoga classes for patients and community members on Zoom. See info below.