Details

Category: PCC Foundation
Hits: 8441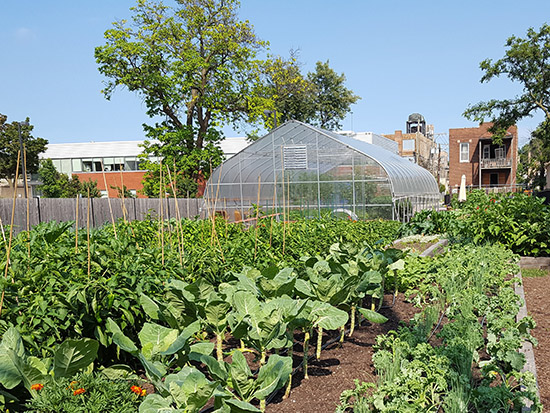 The PCC Foundation was incorporated as an independent, 501(c)(3) nonprofit organization in February 2016. The foundation is organized and will be operated at all times exclusively for the benefit of PCC Community Wellness Center. PCC Community Wellness Center is a Federally Qualified Health Center dedicated to improving health outcomes for the medically underserved community through the provision of high quality, affordable, and accessible primary health care and support services.
PCC Foundation is interested in initiatives that benefit individuals living in PCC Community Wellness Center's service area. This includes the West Side Chicago communities of Austin, Belmont-Cragin, Dunning, Hermosa, Humboldt Park, East Garfield Park, Logan Square, Montclare, North Lawndale, Portage Park, West Garfield Park, and West Town, as well as the near west suburbs of Berwyn, Cicero, Maywood, Melrose Park, and Oak Park. According to the U.S. Health Resources Services Administration, many of PCC Community Wellness Center's service areas are classified as Medically Underserved Areas (MUA) or are comprised of Medically Underserved Communities. Individuals living in MUAs as well as Medically Underserved Populations (MUPs) face barriers to care, such as poverty and unemployment.
Goals
PCC Foundation aims to promote a Culture of Health among PCC Community Wellness Center's patients and community members. The foundation will award grants to worthy PCC Community Wellness Center initiatives, such as health promotion, illness prevention, research, the provision of direct services, quality improvement, and enhanced access to care. Initiatives may also complement the delivery of health care (i.e. creative arts, safe spaces, healthy homes, etc.). The foundation follows a set of grant guidelines to ensure a judicious grant seeking process as well as a sound use of funds.
Board of Directors
The affairs of the PCC Foundation are managed by the Board of Directors.The commitment and expertise of the foundation's Board of Directors will enable the foundation to grow to meet the needs of PCC Community Wellness Center and its constituents.